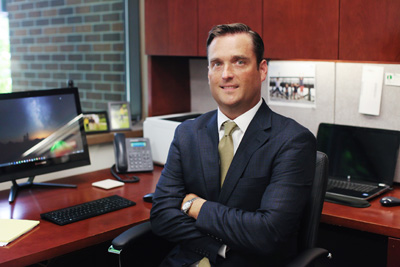 Missouri Phone: 816-781-8587
Kansas Phone: 913-871-9800
Timothy J. Murphy joined The Murphy Law Firm in 2003 after graduating from University of Missouri, Kansas City, where here was on the dean's list multiple times.
Prior to Law School, he served in the offices of Senator Christopher Bond and Senator and former Attorney General John Ashcroft.
Tim Murphy is the only member of The Murphy Law Firm who has been admitted to practice law in both the State of Missouri and the State of Kansas.
His practice includes personal injury, domestic litigation, criminal defense, including DWI's and traffic tickets, collection, wills and trusts, divorce and child support as well as guardianship and conservatorship cases on behalf of individuals and long-term care facilities.
He is married to Ashley Daly, a pediatrician hospitalist at Children's Mercy Hospital. Together they are raising their four children, Michael, Lauryn, Brennan, and Jamison.