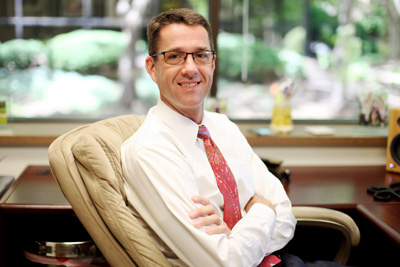 Missouri Phone: 816-781-8587
Kansas Phone: 913-871-9800
Mark J. Murphy joined his father as another member of The Murphy Law Firm in 2000 after graduating from St. Louis University Law School magna cum laude the same year.
Mark Murphy primarily represents people and businesses that have been harmed by others.  He often represents victims of personal injury, wrongful death, and individuals with claims against insurance companies.
In addition to his litigation practice, Mr. Murphy represents families and residential care facilities that need assistance handling the affairs of the elderly and the mentally challenged.  This often includes helping family members secure the authority to make decisions on behalf of loved ones who no longer can make appropriate decisions. Mr. Murphy also handles all aspects of administration of probate estates, large and small.
Mr. Murphy was first named as a Rising Star in Super Lawyers Magazine in 2008, and has been named a Rising Star in each subsequent publication to date. Away from the practice of law, Mr. Murphy proudly serves the Kansas City Rescue Mission and various other community endeavors.  You can read more about the firm's community involvement here.  He and his wife live in Leawood, Kansas with their three daughters.